I'm going to assume you have some interest in Taylor Caldwell the person. While TC's relevance today is uppermost, a long life has to have affected that. TC lived in Buffalo's Pomeroy Park. When I grew up there, people loved gawking from their autos at the gorgeous – heavily lavendar – spruce tree decorations at Christmas time. Was it common knowledge that the famous Taylor Caldwell lived there? I know not, nor precisely how Buffalo viewed her fame. TC rarely resisted taking extreme positions on evil, a trait she shares with Buffalo's other recognized and prolific author, Joyce Carol Oates. Witness this in the coming Open Road promotions:
The Devil's Advocate – 12/14/19 – published in 1967; and Time No Longer – 12/19/19 – published in 1941.Trinity's are tough. Yet, like the Christian Trinity, they can open our eyes to possibilities. Pulling at just two branches of the Communism-Democracy-Fascism trinity tends to irremediably divide the world. Pace the John Birch Society, espoused by Robert W. Welch and Fred Koch in The Devil's Advocate caricatures communism/socialism vs capitalism. For example, she has the Commies/Socialists show their reverence for FDR by naming a boulevard after him. Like all the fabulously wealthy Kochs, Taylor Caldwell hated Franklin Roosevelt. Apparently because he created Social Security. Why did she hate Social Security? By this time, most of TC's worthwhile women stayed home, catered to their men (maybe a son) and were, conveniently, independently wealthy. If money is the bedrock of all evil, then neither Fascism nor Communism have simple faults. The famed minister, Reinhold Niebuhr, was another smart guy who went after the communism, fascism and democracy antagonisms. Witness his two long essays:
Children of Light and Children of Darkness, 1944; and The Irony of American History, 1952. His take: Bourgeois liberalism and Marxism both underplay the role of self-interestedness. Alas, thereby Nazis play them both for fools. The Fascist approach blasts its targets with coherent authority demanding adherance to one dominant ideology. Nazis used inherent unrecognized self interest of Niebuhr's two ''Children.'' That gave them converts from those who recognized the other two political legs weren't seriously on their side. Hey, it works today! TC liked neither communism nor fascism. Yet, her vehemence against the former in Devil's Advocate was a change from her stance in Time No Longer. She has a prescient take on what lay behind the Fascist's evil. Essentially, that being goodwasn't a winning point. Niebuhr agreed in spades on the evil in the world. Yet, he distinguished it from the evil in ourselves. Only if you take the second point with the first will you discern the madness in the claim by President George W. Bush, on September 14, 2001, that Americans are now in a position to "rid the world of evil." TC's 1941 publication Time No Longer, based around the year 1933, published prior to WWII, features the best of her story telling insights. It manages to show people driven crazy by Hitler's horrific rise to power and the personal trauma it caused in ordinary Germans. Actual events in TC's life strike me as relevant to changes in her preoccupations over time. For example, TC experienced a home invasion which contributed to the death of her husband, Marcus Reback. Peggy's (our mother's) autobiography has details. Peggy, too, changed from her negative feelings about Mr. Reback, finally understanding his contributions to the research that informed TC's plots. On Saturday, December 14, the Open Road promotion of Devil's Advocate will be available here. The promotion for Time No Longer, and a link to a family review, will be available on 12/19/19 (a newsletter will go out one day earlier), when the family will offer a free promotion for an audio book on the novel.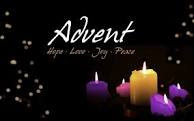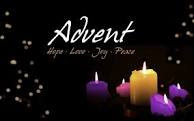 Michael Fried, Grandson For the Descendants of Taylor Caldwell
The sign-up for the
TC-Descendants Newsletter
is
here.
This email was sent to
rtfried@gmail.com
why did I get this?
unsubscribe from this list
update subscription preferences
Descendants of Taylor Caldwell LLC ·
3111 Bel Air Dr., #16A
·
Las Vegas, NV 89109
·
USA